Bagnell Dam
While visiting Lake Ozark you can't miss visiting the largest and last major dam in the U.S. that was built from private investment.   After construction came to a halt in 1926, Union Electric Company of St. Louis (now known as Ameren Missouri) purchased the project and construction resumed within a few weeks.   The dam is 1/2 mile long, 148 ft. above the bedrock, and holds back 600 billion gallons of water.  Ameren invested millions for upgrades to the dam in 2017 & 2018.  
To learn more about the dam and its history visit:  www.ameren.com/missouri/residential/lake-of-the-ozarks/bagnell-dam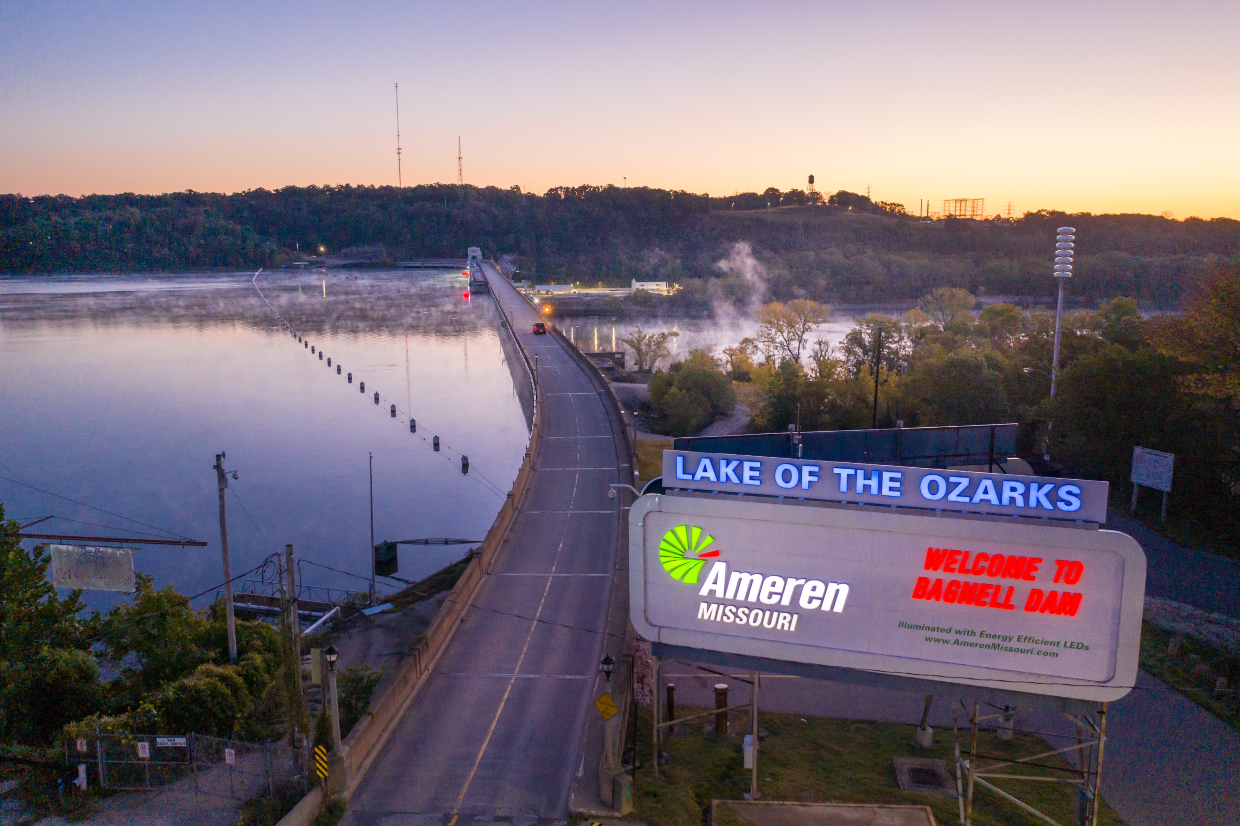 Willmore Lodge
Home of the Bagnell Dam History Museum and the Lake Area Chamber of Commerce, this is a great place to learn about the history of our area.  Stop by the lodge to see the museum and to pick up a visitor package.  
Visitor Center Hours:
Monday – Friday: 8:00am – 4:30pm
Saturday: 9:00am -3:00pm
Closed Sundays, holidays, and during inclement weather.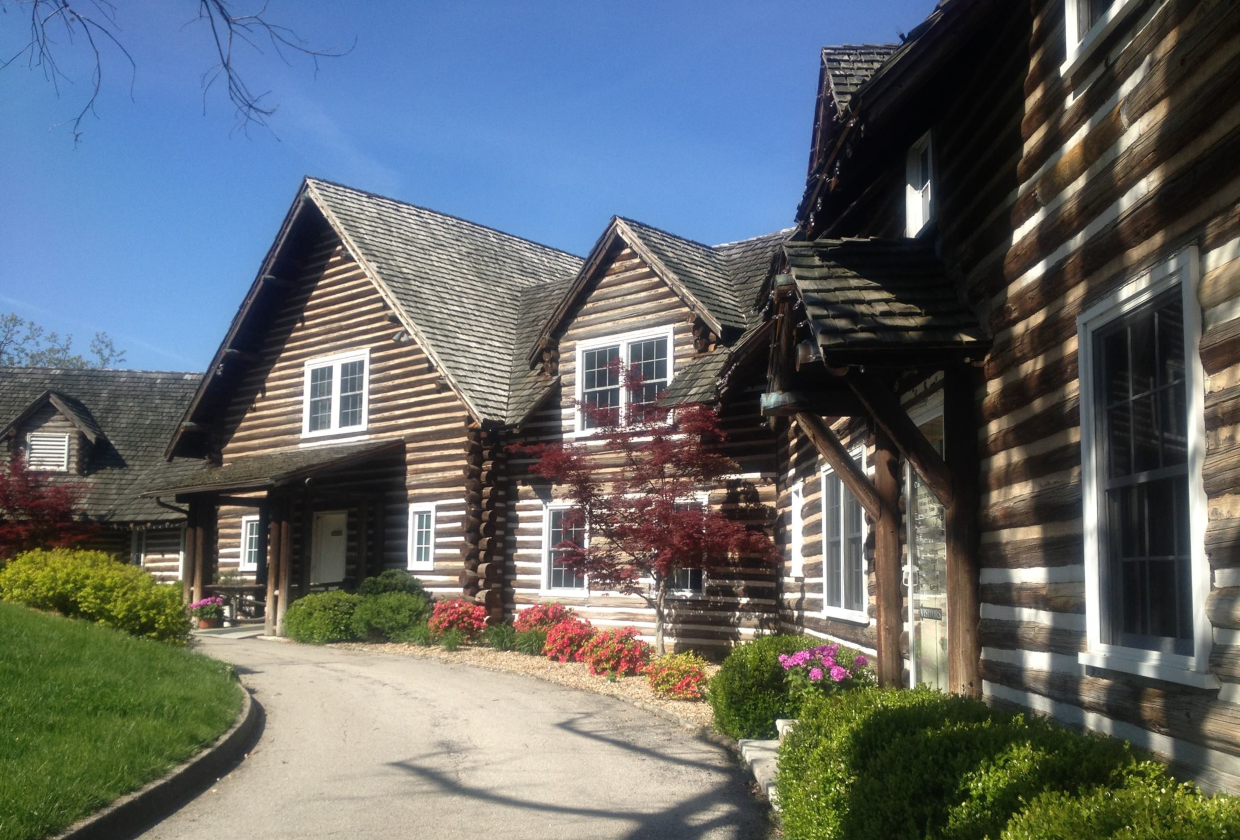 Ha Ha Tonka State Park
The natural beauty of this state park combined with the history of the castle makes this a must-see while you are at Lake of the Ozarks.   Ha Ha State Parks has the 12th largest natural spring in Missouri.  With hiking trails, a natural bridge, castle ruins, and caves you can easily spend an entire day exploring this natural beauty.
For more information at Ha Ha Tonka State Park visit:  www.mostateparks.com/park/ha-ha-tonka-state-park
PARK HOURS
April through October
7 a.m. – sunset daily
Winter Hours (Off-Season)
November through March
8 a.m. – sunset daily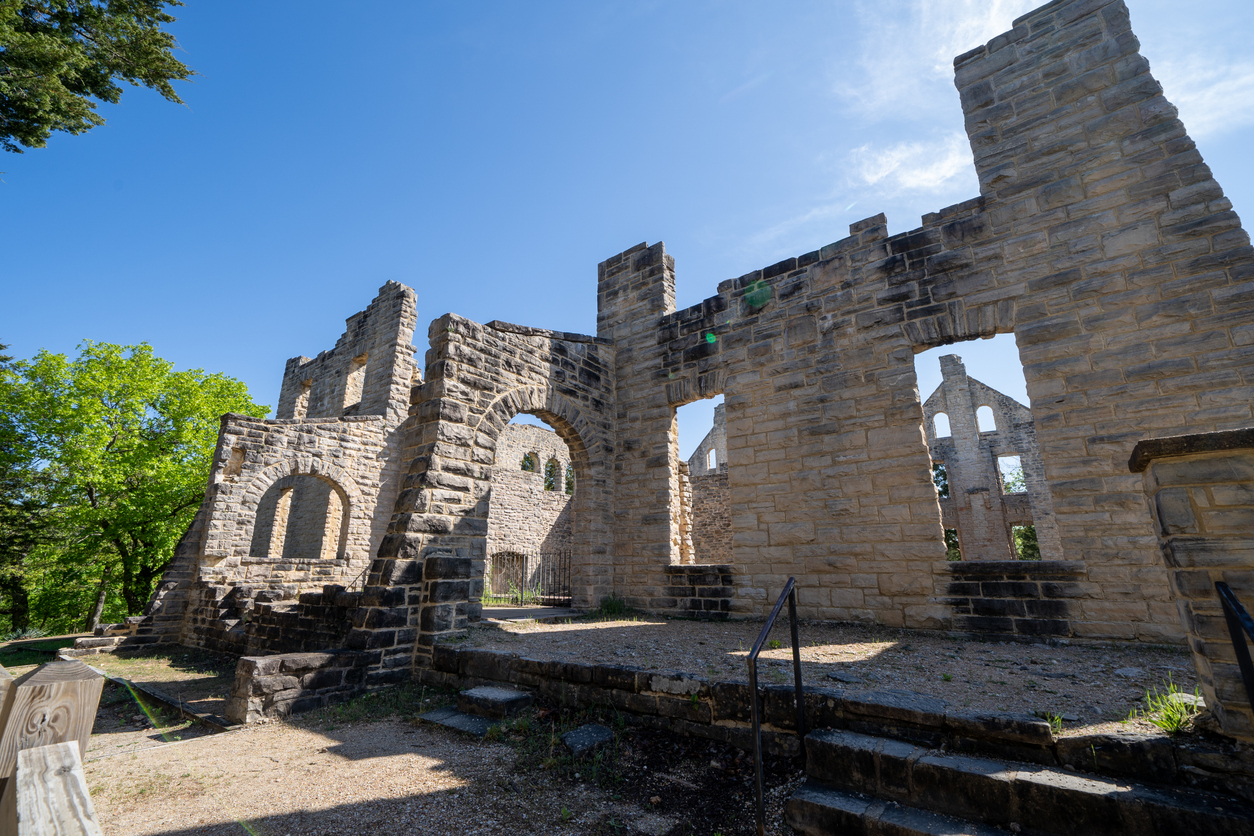 Lake of the Ozarks State Park
Whether you are looking for a nice place to take the family and enjoy a beautiful shady campsite or you're wanting to launch the boat to enjoy the Lake of the Ozarks, the state park has everything a nature lover would enjoy.  Enjoy a day backpacking or cycling through the state park, then enjoy a family meal in the picnic area.   For those who love the water, there are 2 beach areas to enjoy, a paved boat ramp, and plenty of great fishing spots.  
For more information at Lake of the Ozarks State Park visit:  www.mostateparks.com/park/lake-ozarks-state-park
PARK HOURS
Sunrise to one-half hour after sunset (Anglers are exempt at boat ramps.)
BOAT LAUNCH AT GRAND GLAIZE BEACH AREA HOURS
Open year-round
BOAT LAUNCH PA HE TSI HOURS
March 1 through Oct. 31*
*When lake levels drop below 658.5 this launch will be temporarily closed; please check park advisories before your visit.